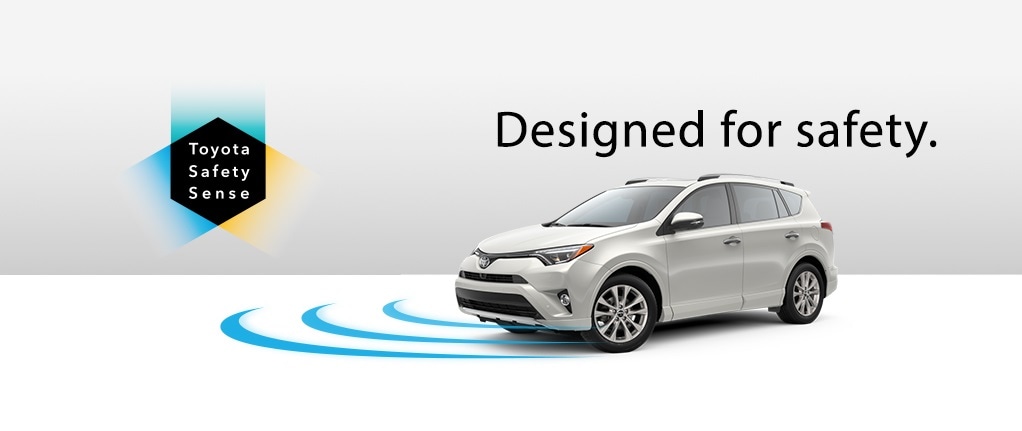 Toyota of Bristol Explains the Advantages of Toyota Safety Sense™
When you drive a new Toyota model, you can look forward to greater peace of mind because you have access to Toyota Safety Sense™! The platform consists of advanced driver-assist technologies that help you maintain better awareness of your surroundings so you can operate your vehicle safely. TSS™ is just another reason why drivers around Johnson City and Kingsport areas love to shop at Toyota of Bristol!
Why is Toyota Safety Sense™ Important?
No matter how carefully you drive, there are external factors that you cannot control. You not only share the street with other drivers but also face seasonal changes that can make driving a challenge. That is where Toyota Safety Sense™ can be of service to you. In essence, TSS™ is your co-pilot. It uses sensors, radars, and other reinforcements to keep you informed about your vehicle in relation to the road. If potential dangers are detected, these systems will transmit an audio or visual alert. Select features can even activate safety protocols such as applying brake pressure an emergency.
Simply put, TSS™ exists to keep you and your loved ones safe.
What is Included with Toyota Safety Sense™?
When you buy or lease a new Toyota model with Toyota Safety Sense™, you will have the opportunity to utilize the latest innovations in driver assistance technology. Examples of the features offered with TSS™ plans include the following:
Have More Questions? Contact Us!
Road Sign Assist (RSA) uses a front-facing camera to read stop signs, yield signs, do not enter signs, and speed limits. It conveys this information to you by displaying it on the multi-information display.
Lane Tracing Assist is initiated when Dynamic Radar Cruise Control is in use. It reads the markings on the road and vehicles ahead to help you stay centered in their lane.
Lane Departure Alert observes the position of your vehicle relative to lane markers on the pavement. It sends a signal if you deviate from your lane unintentionally.
Automatic High Beams turn on when driving in dark areas. It uses a camera built into the windshield to look for headlights and taillights and switches between high and low beam as necessary.
Dynamic Radar Cruise Control uses both cameras and radars to help you maintain a safe following distance from the car ahead. It adjusts speed automatically for your convenience.
Pre-Collision System with Pedestrian Detection keeps an eye out for pedestrians and vehicles in front of you and warns you to slow down or stop as needed to prevent a collision.
Does Toyota Safety Sense™ Come Standard on New Models?
Many new Toyota vehicles like the Toyota Corolla, Toyota RAV4, and Toyota Tacoma are available with Toyota Safety Sense™. However, availability depends on the model year and trim level, so we recommend taking a closer look at specifications to make sure the new Toyota car, truck, or SUV you want comes with it. Keep in mind that TSS™ comes in three different packages as well: Toyota Safety Sense™ C, Toyota Safety Sense™ P, and Toyota Safety Sense™ 2.0. Features will vary based on which you choose.
Contact Our Experts at Toyota of Bristol Today
Want to learn more about Toyota Safety Sense™? Then we suggest you speak with a representative from Toyota of Bristol today. You are welcome to contact us or stop by our Toyota dealership near Abingdon and Marion, Virginia. Connect with us, and our team can answer your questions about TSS™ features so you know what to expect when you eventually buy or lease a new Toyota model from us!