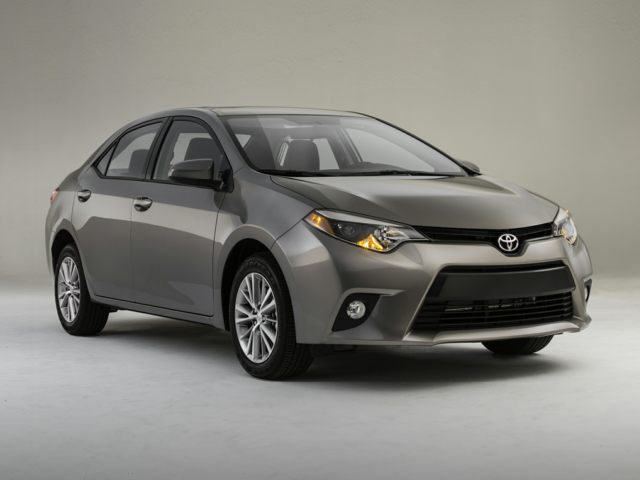 2016 Toyota Corolla is a Better Choice than the Honda Civic and Subaru Impreza for Bristol, TN Drivers
There's simply no better option than a 2016 Toyota Corolla if you're searching for a high-quality and affordable new car around the Bristol, TN area! The Toyota Corolla has long been defined by its practical appeal and cash-saving value to drivers like you! But, the 2016 Corolla has also made considerable strides in terms of style, capability and comfort to help improve your daily driving experience!
Of course, the Corolla continues to set the standard in terms of safety and durability. Out of all Corolla sold in the last 10 years, 90% are still on the road today, according to IHS Automotive! That means your Corolla is engineered to last for many years and thousands of miles!
You'll always be treated to a comfortable and connected ride in the 2016 Corolla. The compact car features a stylish, modern interior that presents a premium look and feel without the premium price. You'll enjoy the Corolla's comfortable driving conditions and startling array of next-gen tech features  like a touchscreen display, Siri Eyes Free for iPhone and integrated navigation!
That means the 2016 Corolla is a far superior option than competitors such as the Honda Civic and Subaru Impreza for drivers throughout Kingsport, Johnson City, TN and Abingdon, VA.
Toyota Corolla vs. Honda Civic
Corolla has a lower starting price than the Civic ($17, 300 vs. $18, 640).
Corolla provides more rear seat passenger room than the Civic (41.4 cubic feet vs. 37.4).
Corolla's base model comes standard with a trip computer and remote trunk release while these aren't available on the base Civic!
Toyota Corolla vs. Subaru Impreza
Corolla has a lower starting price than Impreza ($17,300 vs. $18, 295).
Corolla provides more passenger and cargo room than the Impreza sedan.
Corolla provides better fuel economy ratings than the Impreza (37/27 mpg hwy/city vs. 34/25).
Starting to see the appeal of the 2016 Corolla? Then, make sure to visit Toyota of Bristol at our Bristol location to get started on a test drive today!